Ready or Not...The Rookie WR Club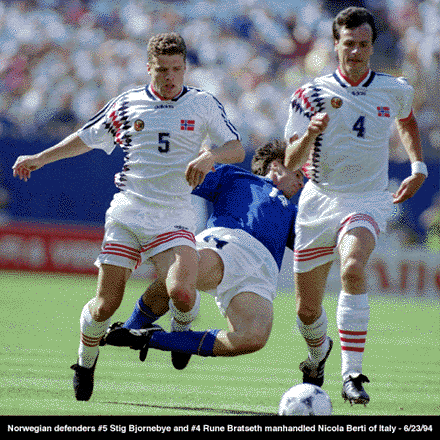 There used to be a commonly held belief that rookie wide receivers could not be productive players in their first year in the NFL. There were some anomalies, such as Randy Moss catching 69 passes for 1313 yards and 17 touchdowns, but mainly rookie receivers spent their first year doing lots of learning and not much playing.
For a wide receiver to be a decent number three fantasy receiver, he should have about 50 catches for 750 yards and 5 scores. Between 1998 and 2003, there were 22 receivers drafted in the first round of the NFL draft. Of those 22 players, only five had more than 50 receptions in his first year, three had at least 750 receiving yards and four scored at least five touchdowns. In fact, only Randy Moss and Tory Holt met all three standards. One person not included in the list is Anquan Boldin, who caught 101 passes for 1377 yards and eight touchdowns in his rookie year but did not count because he was a second round pick. However, Boldin's performance opened the eyes of many coaches around the NFL.
In 2004, NFL coaches decided to take a different approach to their rookie wide receivers. There were seven wide receivers drafted in the first round and four of them were legitimate fantasy starters. Michael Clayton, Roy Williams and Larry Fitzgerald each had at least 50 catches, 750 receiving yards and five touchdowns while Lee Evans had the yards and touchdowns but reeled in only 48 receptions. Clayton finished the year as the 12th highest scoring receiver while Evans finished 24th, Fitzgerald 29th and Williams 30th. In fact, both Fitzgerald and Williams were slowed with injuries last year and might have done even better.
There were some disappointments from last year's draft class as well. Reggie Williams started 15 games for the Jaguars yet only caught 27 passes for 268 yards and one touchdown. Rashaun Woods and Michael Jenkins both disappointed with a combined 14 catches for 279 yards and one score.
Even with the three underachievers, the class of 2004 produced more legitimate rookie fantasy starters than all of 1998-2003. Last year's receiver class might have been the most talented in years, but they changed the thinking that rookie receivers can not perform right away. Coaches will continue to use their rookie receivers more and this year's group has the potential for a few quality fantasy starters.
Decent Fantasy Starter
Braylon Edwards
Cleveland Browns
Braylon Edwards is far and away the best rookie wide receiver prospect this year. He has all the makings of an elite NFL receiver. He is 6-3, 211 lbs and runs a 4.45 in the 40 yard dash. Edwards set all the career receiving records at the University of Michigan with 252 catches, 3,542 yards and 39 touchdowns. In fact, he has caught more touchdown receptions than anyone else in the history of the Big Ten.
The former Wolverine is the most polished receiver in this draft class. Edwards runs crisp routes and has a knack for finding open space. He can make defenders miss with excellent change of direction or run by them with explosive acceleration. Once the ball is delivered, Edwards catches it with soft hands and is not afraid to use his incredible leaping ability to go up and snag it.
Edwards gets off the ball quickly but is not the fastest player once he hits top speed. He has also been known to lose his concentration at times, causing some dropped passes and sloppy routes at times. Another small concern is that Michigan has produced some busts at wide receiver in David Terrell (1st round pick) and Marquise Walker (3rd round pick) in the last few years.
Braylon Edwards was drafted into a good situation when the Browns took him with the third overall pick. He should not only be an immediate starter, but the primary option in the receiving game for Cleveland. The Browns are in a rebuilding phase but do boast a strong running game with Lee Suggs, Reuben Droughns and William Green. The offensive line is not great and Trent Dilfer does not strike fear into the hearts' of many defensive coordinators. However, Edwards will have plenty of opportunities to showcase his talent. He should finish the year with about 60 catches for 900 yards and 5-7 touchdowns, making Edwards a good choice as a third fantasy wide receiver.
Occasional Fantasy Starter
Mark Clayton
Baltimore Ravens
After two straight years of being the worst passing team in the NFL, the Baltimore Ravens drafted Mark Clayton with the 22nd overall pick out of Oklahoma. Clayton will team up with free agent acquisition Derrick Mason in an attempt to bring the passing game alive in the Ravens' offense. It is hard to tell whether Clayton is in a good or bad situation in Baltimore.
He has all the talent to be successful in the NFL. At Oklahoma, Clayton set records in receptions (221), receiving yards (3,241), and receiving touchdowns (31). Clayton can do it all, and he is possibly the best all around receiver in this draft class. Clayton ran a 4.41 in the 40 yard dash, runs great routes and has excellent hands. At 5-10 193 pounds, the main concern about Clayton is his size. However, his game is very similar to that of undersized perennial pro-bowler Marvin Harrison.
The main question is whether or not Baltimore will be able to open up their passing game. Kyle Boller has everything he needs to become a good NFL quarterback. Jamal Lewis will give him a great running game to lean on, and Todd Heap, Derrick Mason and Mark Clayton combine to form the most talented set of pass catchers Boller has ever worked with.
Kyle Boller has to show some improvement this year or else the Ravens will be looking for a new quarterback. Don't expect Baltimore to become an elite passing team, but look for them to improve drastically from last season. Mark Clayton will play a big part in this turn-around and should finish the year with about 50 catches for 800 yards and 4-6 scores. Clayton should not be a weekly starter, but will make a decent third starter when the match-up is right.
If the Situation Arises
Mike Williams
Detroit Lions
Mike Williams had immense potential to be a force as a rookie wide receiver. He has ideal size at 6-5, 229 pounds and was possibly the most talented receiver of a draft class where he hadn't even played football for an entire year. Then with the 10th pick of the 2005 NFL draft, the Detroit Lions drafted a wide receiver in the first round for the third consecutive year.
Mike Williams enters the season third on the depth chart behind Roy Williams, the 7th overall pick in the 2004 draft, and Charles Rogers, the 2nd overall pick in the 2003 draft. The Lions did not draft Mike Williams with the intention of replacing either Roy Williams or Rogers. They want to put all three of them on the field at the same time to create mismatches. With his size, leaping ability and great hands, Mike Williams will make an excellent red zone threat.
However, the USC product will be the odd man out when there are only two receivers on the field. Fantasy owner will never be able to guess how many plays Williams will see on any given game day. There is also a question of how productive Joey Harrington can be. He has disappointed in his first three seasons, but made large strides last year. The potency of this offense depends on if Joey Harrington can be the quarterback the Lions expected him to be when they drafted him with the third overall pick in 2002.
Mike Williams has potential to be a great fantasy wide receiver. If Rogers or Roy Williams gets hurt, Mike Williams will be able to step in and produce at a high level. He will also have some great fantasy games with multiple touchdowns, but will be too inconsistent to rely on regularly. Expect Williams to finish the season with about 40 catches for 600 yards and 6-8 touchdowns and use him as a bye week filler only. If he rises up the depth chart as a starter, he then becomes a solid third fantasy receiver.

Matt Jones
Jacksonville Jaguars
Matt Jones is similar to mike Williams in some ways. First of all, he was drafted onto a team where he will be the third wide receiver behind Jimmy Smith and last year's first round pick Reggie Williams. Secondly he is a huge target, even bigger than Williams at 6-6, 242 pounds.
Jones was a quarterback at the University of Arkansas, but switched positions to wide receiver because of his natural ability and athleticism. He is possibly the fastest receiver in this draft class, running a 4.37 40 yard dash. Add in the fact that he is 6-6 and has a 39 inch vertical jump and the Jacksonville Jaguars have a combination of size and speed the NFL has never seen.
The problem with Jones is that he has not played much receiver since he split time at wide receiver and quarterback when he was in high school. He has a lot to learn about running crisp routes, adjusting to the ball in flight, making moves on defenders, etc. While Jones will still be raw this year, he will see a lot of action in the red zone this year and will have some productive games. Expect about 35 catches for 550 yards and 5-7 touchdowns, with the potential for more if he learns the position quickly and cracks the starting lineup.
Wait and See
Troy Williamson
Minnesota Vikings
It is hard to predict, but history has shown that not all first rounder draft choices turn into quality players. Last year for example, had three first round receivers who were non-existent on the fantasy map. This year should be no exception and I expect Troy Williamson to be one of those "busts." Williamson's stock rose considerably when he had a phenomenal combine, including a 4.38 in the 40 yard dash. While he is a great athlete, his best season in college was his junior year when he caught 43 balls for 835 yards and seven scores. He has average size at 6-1, 203 pounds but I believe the Vikings got caught up in the hype of trying to replace Randy Moss.
Reports out of Minnesota say that Williamson is currently the fifth receiver on the depth chart behind Nate Burleson, Travis Taylor, Marcus Robinson and Kelly Campbell. Williamson has not picked up the offense as fast as Mike Tice expected and will be hard pressed to find much playing time this year. Expect about 20 catches for 300 yards and 1-3 scores. Keep an eye on Williamson for next year, but stay away from him in 2005.
Roddy White
Atlanta Falcons
Roddy White is my other choice for a bust in 2005. He was taken out of the University of Alabama-Birmingham with the 27th overall pick. White is fast (4.45 40 yard dash) and had a great senior season, catching 71 passes for 1,452 yards and 14 touchdowns, but is still considered a raw talent. He is a straight line runner who doesn't run crisp routes or change direction well once he has the ball.
The Falcons had the 29th ranked passing offense in the NFL last year and it does not look like it will improve much this year. No Falcons wide receiver is worth a roster spot on a fantasy team this year, and don't expect much aside from a learning year for Roddy White. He should post about 25 catches for 350 yards and 1-2 touchdowns.