Salary Cap Bargain Shopping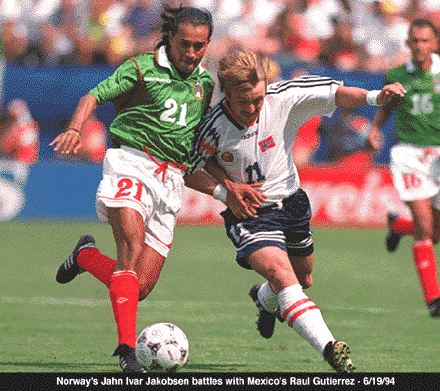 Every year, there are a few players who play at a much higher level than their salary would suggest. Finding these players is essential to having a great fantasy team. Below are five players who should drastically outperform their H2H salary.
QB Michael Vick
Atlanta Falcons
Prior to this season, it would have been blasphemy to claim that Michael Vick was underrated. He has never passed for 3,000 yards in one season. He has never played all 16 games in one season. He has a career completion percentage of 53.6%. Yet he has always been one of the most sought after quarterbacks in fantasy football.
Not this year. The Michael Vick hype has died down considerably this off-season, and most people don't even see him as a top 12 quarterback anymore.
Those people are wrong. Not only will Michael Vick be a top 12 fantasy QB, he will finish the season among the elite fantasy quarterbacks.
Michael Vick will not be great passer this year. He may never be a great passer. The important thing is he will improve from last year. In 2004, Jim Mora Jr. asked Vick to learn a brand new west coast offense. He responded by completing 56.4 percent of his passes for an average of 7.21 yards per attempt, both career highs. In his second year under this system, Vick has a new weapon in first round draft choice Roddy White. The former Virginia Tech star will continue to utilize tight end Alge Crumpler and his running backs in the passing game, and will improve on his passing numbers this year. However, every fantasy player knows Vick's real value is not in his left arm.
Michael Vick will be a great fantasy player this year due to his ability to run the ball. Last year Vick scored 108 fantasy points on the ground as he rushed for 902 yards and three touchdowns, I expect Jim Mora to let his franchise quarterback run the ball even more this season. In seven games where the Falcon's quarterback had at least nine rushing attempts, he averaged 24.4 fantasy points and Atlanta was undefeated. In the other eight games where he had eight or less rushing attempts, Vick averaged 11.2 fantasy points per game and Atlanta was 4-4. The Falcons are at their best when Michael Vick is playing his own game, and that means using his legs to make plays.
Michael Vick will improve on both his passing and rushing statistics in 2005. He will finish the season with about 2750 passing yards, 950 rushing yards and 23-25 total touchdowns, making him a great option as a number one fantasy quarterback.
QB Kurt Warner
Arizona Cardinals
Kurt Warner is going to be a top ten fantasy quarterback this year.
A bold statement, considering Warner has played only 19 games in the past three seasons; considering Warner has thrown more interceptions (16) than touchdowns (10) in that span; considering the Cardinals were the only team in the NFL willing to give Warner their starting QB position.
Kurt Warner wants to duplicate the success he had in St. Louis with the Arizona Cardinals, and there are many reasons to believe he will come close. Warner has a trio of great receivers in Larry Fitzgerald, Anquan Boldin and Bryant Johnson. He has a solid running game behind him led by JJ Arrington and supported by a healthy Marcel Shipp. He has a young but talented offensive line that is going to get progressively better as the season goes on.
More important than his surroundings, Warner still has the talent to be a top quarterback. He has shown in training camp that he can make quick reads and is still extremely effective on timing routes. He has been decisive, confident, and most important, a leader. He showed in the Cardinals' first preseason game what he is capable of doing. He was 14 of 19 for 151 yards and a touchdown in only a quarter and a half of work. If that isn't impressive enough, he did it with Anquan Boldin and two starters on the offensive line sitting out due to injury.
It would be insane to expect Kurt Warner to duplicate the numbers he had in St. Louis. However, Warner will throw for about 3600 yards and throw 25-28 touchdown passes. Warner will be a good starting quarterback for any fantasy team this year, especially at his H2H salary of $13.9.
RB JJ Arrington
Arizona Cardinals
Arrington led the NCAA in rushing last year at California as the only player in division one football to rush for over 2,000 yards. He had at least 100 yards in every game and averaged 7.0 yards per carry en route to a 10-2 season for the Golden Bears. The first-team All-American had the best season of any running back in the Pac-10 over the last 20 years, yet fell to the second round of the NFL draft because of his small stature (5-9, 214 pounds). Dennis Green loved the combination of athleticism and toughness Arrington displayed his senior season and has named him the starting running back.
Arrington fits into Dennis Green's offense perfectly. He is extremely fast and can break long runs to the outside, yet is compact and powerful enough to run between the tackles 5-10 times a game. He also showed great patience and vision in college, allowing his blockers to open up running lanes for him. Aside from being a great runner, Arrington exhibits the other skills a back needs to play in Green's offense. He is a good receiver out of the backfield, which is essential for the screens and flares that will be heavily incorporated into the offense. He is also a willing pass blocker which is imperative to keeping the passing game afloat.
JJ Arrington is the best deal at the running back position in the H2H salary cap game this year. Arrington is the 31st most expensive running back at $8.6, but will perform on the level of a good number two running back. Expect about 1400 total yards and eight touchdowns from the rookie.
WR Laveranues Coles
New York Jets
Laveranues Coles' best season in the NFL came in 2002 when he and Chad Pennington connected 89 times for 1264 yards and six touchdowns. After spending two years with the Washington Redskins, Coles is back in New York to catch passes from Chad Pennington again. Coles has caught a bad rap this off-season because he was slowed by injuries and was not as productive as fantasy owners hoped he would be in Washington. Despite playing quarterback shuffle last year in Washington with Patrick Ramsey, Mark Brunell and Tim Hasselbeck and playing through the pain of a sore toe, Coles posted a career-high 90 receptions.
Coles is a versatile receiver who is not afraid to go over the middle of the field and make the tough catch, yet has the speed to go vertical and make the big play. He also showed his toughness last year by playing through the toe injury and taking hit after brutal hit from constantly putting his body on the line to make catches. He will be Chad Pennington's favorite target this year and will post about 90 receptions for 1250 yards and 8 touchdowns, making him a great number two fantasy receiver with the potential to become a number one. The most enticing thing about Coles is the fact that he is the 36th ranked receiver with a H2H salary of $7.3.
WR TJ Houshmandzadeh
Cincinnati Bengals
The Cincinnati Bengals' offense is primed for a fantastic year. They have Carson Palmer, the top overall draft pick in 2003, playing his second season as the Bengals' starting quarterback. Rudi Johnson returns as the franchise record holder in rushing yards and rushing attempts in one season. Lastly, Chad Johnson returns as one of the best receivers in the NFL. For the Bengals to become an elite offense they need a good second wide receiver, and they have him in TJ Houshmandzadeh.
Houshmandzadeh, a former seventh round draft pick out of Oregon State, had a breakout season last year when he caught 73 balls for 978 yards and four touchdowns, and Cincinnati rewarded him with a four year contract this off-season. He is entrenched as the starting wide receiver in what should be a high-powered offense.
As Carson Palmer progresses into a great quarterback, Rudi Johnson keeps opposing defenses honest and Chad Johnson draws double teams from defensive backs, Housh will see a lot of single coverage and, more importantly, a lot of passes thrown his way. Expect Houshmandzadeh to improve on last year's numbers and post about 75 receptions for 1000 yards and 7 touchdowns, making his a great number three fantasy receiver and a steal for his H2H salary of $6.6.