What is Fantasy Basketball?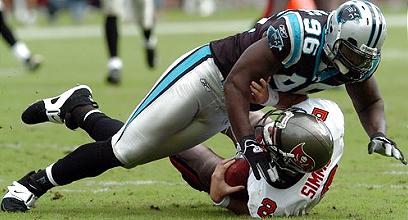 Fantasy Basketball is the ultimate interactive fan experience, giving you complete control of a personal team of NBA stars. Be the Owner, General Manager and Head Coach, as you draft your team, make trades, sign free agents, release players and set lineups, just like the pros do. Is there an up-and-coming young player on the market? Sign him. Are you disappointed in your team's point guard play or need height and rebounding from your front line? Make the blockbuster trade to improve your team. In Fantasy Basketball, you're the boss! It's the phenomenon basketball fans around the world enjoy every season!
Fantasy Basketball is played in a league, with your team of players competing against other teams for championship glory. You can form your own league and play against friends or join one of our leagues and play against fellow basketball fans from all over. Once in a league, you will build your team through a draft, just like the real thing! You and the other members of your league will take turns selecting players, with the goal of building the best possible team with the players available. Feel the excitement as you "steal" that rookie power forward in the fourth round. Don't wait too long to draft your high-scoring center, as someone else might grab him!
Now that you've selected your team, its time to get the season started! Each week, you will match up in head-to-head play against one of your league.s competitors, with your team earning points based on your players. performances. Earn big points from your point guard's triple double or from the 20-point, 20-rebound contest from your All-Star center. Prepare to make the crucial roster move when your starting shooting guard goes down. As General Manager, you are in control. You set your team's lineup every week, based on who you want to play. Just like the NBA, your team will have starters and reserves, giving you the power to change your lineup as you see fit. Would you bench your under producing small forward in favor of the hot rookie? Who would you cut to sign the free agent putting up those monster numbers? Make the big moves that get your team on the winning track when you play Fantasy Basketball.